Product Details
CITEC™ Disposable Bipolar Forceps with Cutting is intended to use for coagulation, cutting the tissues in laparoscope minimally invasive procedures surgery.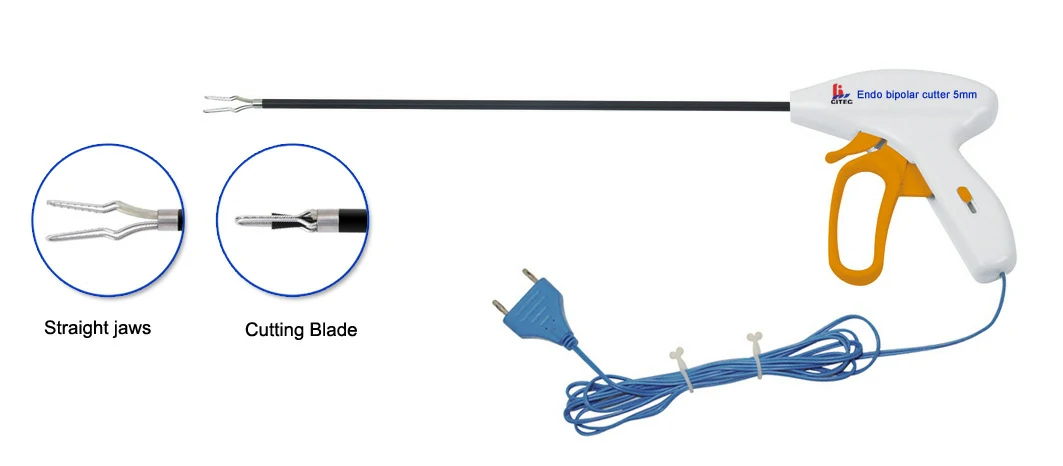 Features:
+ Four functions in one instrument: Grasping, Dissecting, Cutting and Coagulation.
+ Bipolar power blade makes the cutting clean and precise every time.
+ Unique jaws opening design, good for vessel closure up to 4mm.
+ Bipolar electrosurgical cut with coagulation along surface of cutting blade ensures less bleeding and much safer.
+ Ergonomic handle design for comfortable grip and manipulation.
+ Compatible with all standard bipolar electrosurgical units.
CITEC™ Disposable Bipolar Forceps with Cutting In-Service Video

| Code No. | Item | Spec.(mm) | Units/Box |
| --- | --- | --- | --- |
| CIT-BH-03 | Bipolar Forceps with Cutting | 5x330mm | 1 |