Product Details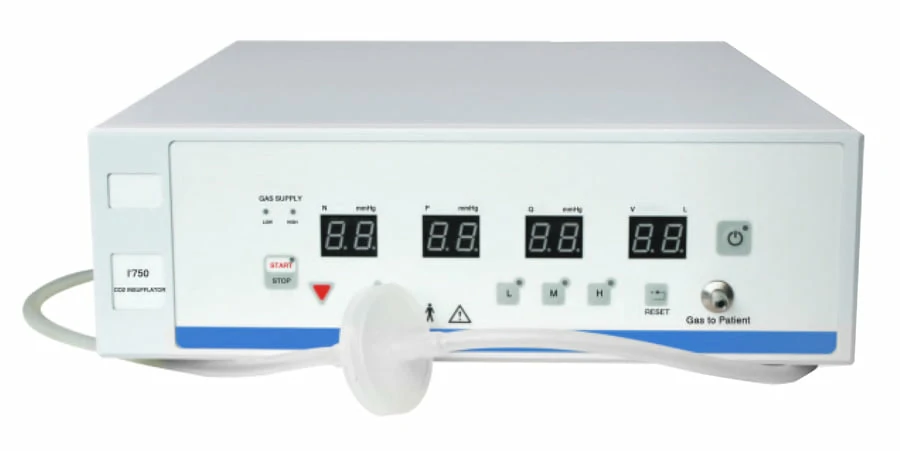 Description:

It's the first CO2 Insufflator ever made in China, The latest technology and the easy operation have come to move the new CO2 insufflator to the top of the class of the newest generation.
Characteristics:

•Fully automatic. Quiet operation;

•3 level flow rate;
•Automatic safety alarm function;
•Direct flush type backflow pressure measurement,for greater safety;
•Dual gas filtering and decompression design.
Technical Data:
•Power supply:AC110/220V±10% 50/60HZ 0.5A
•Fuses:Φ5x20mm 250V 2A
•Flow rate setting:101/201/301/min
•Max, gas flow:301/min,401/min optional
•Pressure presetting range:5-30mmHg
•Power consumption:35W
•Insufflation medium:CO2 medical grade
•Signal/Noise ratio:≤55Db
•Safety standard:IEC601-1
•Storage temp:-15ºC to +50ºC
•Operating temp:0ºC-45ºC
•Relative humidity:30% to 90%
•Dims:340x335x100mm
•N.W.:7.0kg
Standard Equipped:
•High pressure tube
•Power cable
•Pressure valves unit
•Insufflator tube with co2 filter