Product Details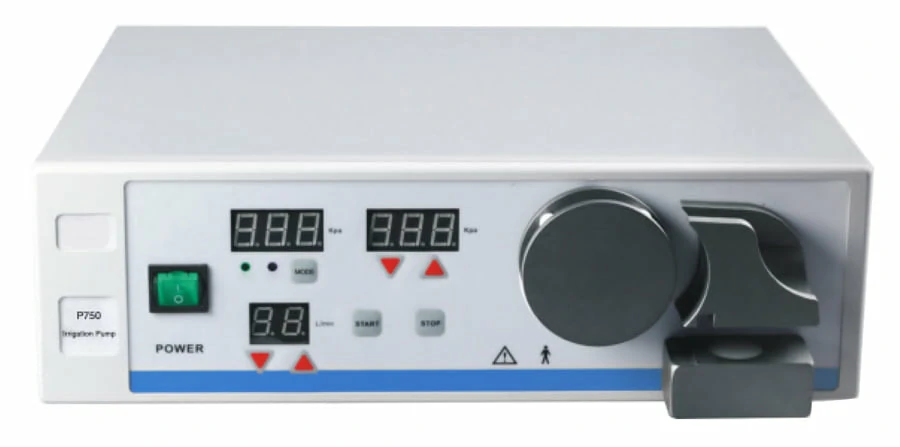 Description:

P'750 is the device that display rinse, expand and pressuring in cavity,control by open full automatic microcomputer,produced by our company. It will make visual space in cavity use liquid medium expanding and pressurizing, also can clear bloodiness in cavity, make view of observe and operation more clearer. Apply to all kinds of endoscopy operation. The device set a bearable pressure must accord to different operation command.Use specified pressure expand and pressurizing in cavity, For example,in uteroscope operation, set pressure oughtn't to above 140mmHg(18.67kPa), flow rate 0.3L/min, protect safety of patient. When inject liquid into cavity and wash, use larger setting pressure and flow rate in ordinary course of events.
Characteristics:

•With a function key for converting the size of the cavity body, so the same unit is suitable for Arthroscopy, Hysteroscopy and Urology system;
•Double fluid tube design;
•Peristalsis tube is replaceable(5pcs,L:approx.16cm);
•High sensitivity peristalsis sensor.
Technical Data:

•Power supply:AC110/220V±10% 50/60HZ 0.5A
•Fuses:Φ5x20mm 250V 2A
•Max.Power consumption:100W
•Pressure presetting range:15-600mmHg(2-80kPa,error approx.±2kPa)
•Flow rate:0.1-1.01/min(error approx.±20)
•Signal/Noise ratio:≤55dB
•Safety standard:IE601-1
•Storage temp:-15ºC to+50ºC
•Operating temp:0ºC-45ºC
•Relative humidity:30% to 85%
•Dims:340x335x100mm
•N.W.:11kg
Standard Equipped:

•Main unit
•Sterile tubing sets with sensor
•Shims of sensor (3pcs),Emulsion tube and shim(5pcs,L:approx.16cm)
•Power cable