Product Details
Name List of Medical Devices and Supplies Companies with Certification/Authorization from other Countries


Declaration of Conformity Face Mask.pdf

German Registration.pdf
Greater safety in the operating theater and the ward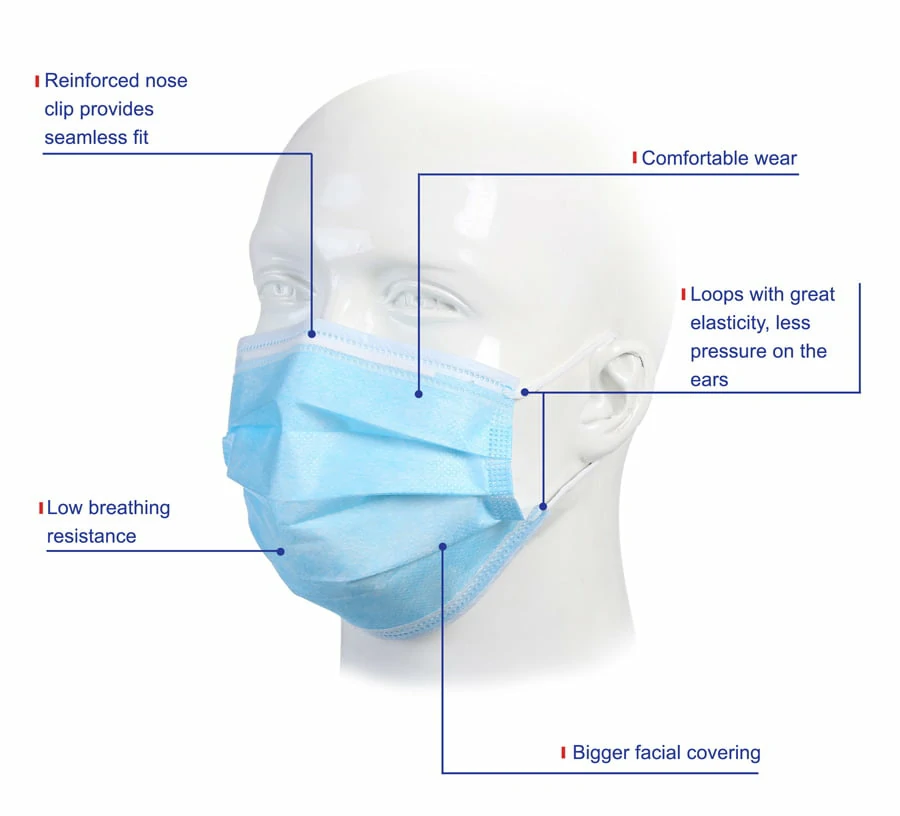 + EN ISO13485: 2016.
+ 93/42/EEC medical product class I.
+ EN 14683: 2019+AC:2019, Type II / IIR.
+ Bacterial filtration efficiency(BFE) ≥ 98 %.
+ 3-layer.
Composition

CITEC disposable surgical mask is composed of 3 layers: outer non-woven fabric, middle melt blown fabric and inner non-woven fabric material.

Usage

For standard and long-term use and all operating theater applications, ward use for the protection of both users and patients. A high level of comfort is guaranteed, even after prolonged use.
| Ref. Code | Folded Size | Color | Package | Carton | Carton Size |
| --- | --- | --- | --- | --- | --- |
| CIT-FMII-L | 17.5cm*9.5cm | Blue | 50pcs | 2000pcs | 40*55*37cm |