Product Details
Features:

+ Low profile and less weight, specially designed for pediatric laparoscopic surgery.

+ Stainless steel cannula with thin wall and good rigidity, greatly reduce the incision and the damage to the abdominal wall.
+ Unique silicone fixator design, provide great retention force when instrument goes in and out.
+ Flexible and durable seal maintain abdominal insufflation while accommodating instrument's smooth insertion and extraction.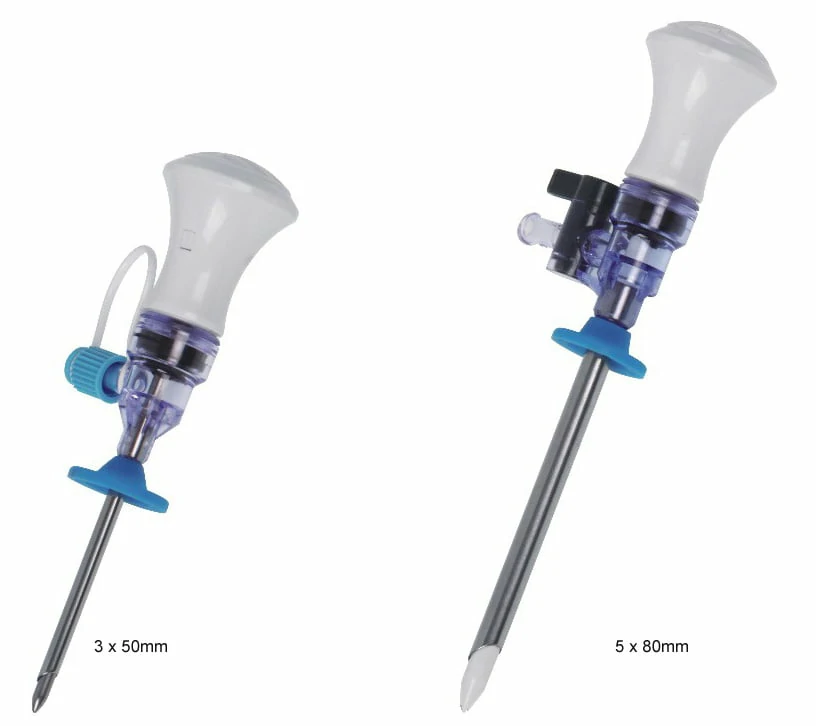 | Code No. | Item | Spec.(mm) |
| --- | --- | --- |
| CIT-PT-03 | 3mm Disposable Trocars for Pediatric Laparoscopic Surgery | 3 x 50mm |
| CIT-PT-05 | 5mm Disposable Trocars for Pediatric Laparoscopic Surgery | 5 x 80mm |