Product Details
Endoscopy units, as well as the health authorities in the world, for many years have been focusing their Infection control efforts on finding ways to minimize cross-contamination risks and improve patient care. As hospital acquired infections (HAIs) continue to pose a threat to patients and staff.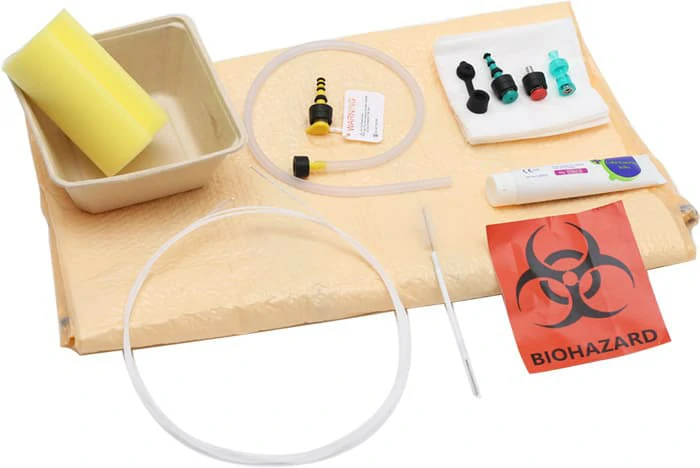 CITEC™ Endoscopy Procedure Kit offer a solution for minimizing cross-contamination, improving patient care as well as improving the procedural efficiency.
CITEC™ Endoscopy Procedure Kit includes 9 disposable components, provides essential supplies needed for the procedure set up, bedside pre-cleaning, transport, and reprocessing of flexible endoscope.
Kit includes: